Birding on the Plains
Bird watchers are finding their perfect playground on the Pioneering Plains of northeastern Colorado. The natural backdrop of Plains areas such as Sterling, Fort Morgan and Julesburg invites birders to journey off the beaten track in search of new encounters with a variety of species in an unspoiled environment. Did you know there are more than 300 species of birds in this area? 
As a state, Colorado is recognized on most "top 10 states for birding" lists and the northeast corner of the state offers some of the highest quality birding experiences in the US Great Plains. Species you can anticipate seeing include: Golden Eagle, Swainson's Hawk, Ferruginous Hawk, Mountain Plover (can be hard to find), Burrowing Owl, Prairie Falcon, Say's Phoebe, Horned Lark, Chestnut-collared Longspur, McCown's Longspur, Cassin's Sparrow, Grasshopper Sparrow, Brewer's Sparrow, Lark Sparrow, Lark Bunting, Vesper Sparrow, and Bullock's Oriole, to name a few.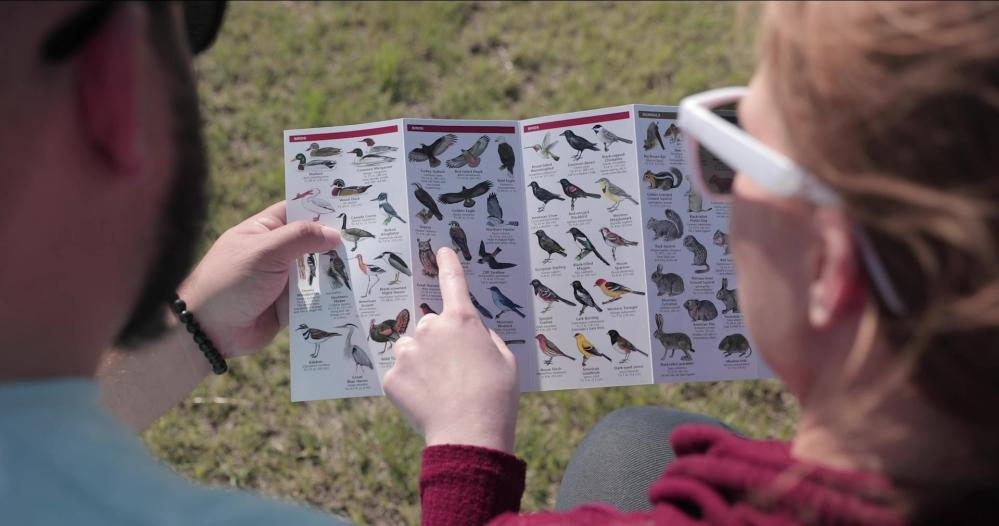 Prime birding locations along the I-76 corridor include the Barr Lake, Jackson Lake, and North Sterling Reservoir State Parks; and the Prewitt Reservoir, Tamarack Ranch, Red Lion and Jumbo Reservoir State Wildlife Areas.
Birding in Logan County
Logan County has attracted the attention of birder and author, Mark Obmascik, who said he has spent much time over the years birding at places like Prewitt Reservoir and Tamarack Ranch. Obmascik wrote the 2004 book called "The Big Year," about the greatest bird-watching competition of all time. It was the basis for the 2011 American comedy film of the same name starring Jack Black, Owen Wilson and Steve Martin.
So whether you want to take a stroll in the local park to see some finches or if you're on a quest to spot the more elusive Bohemian Waxwing or Red Crossbill, this eastern plains community offers high-quality birding experiences in uncrowded places and notable settings. Here are 12 of the best birding spots in Logan County as identified by the Colorado Field Ornithologists. Follow the links below for more information, directions, habitats, and bird species of each spot.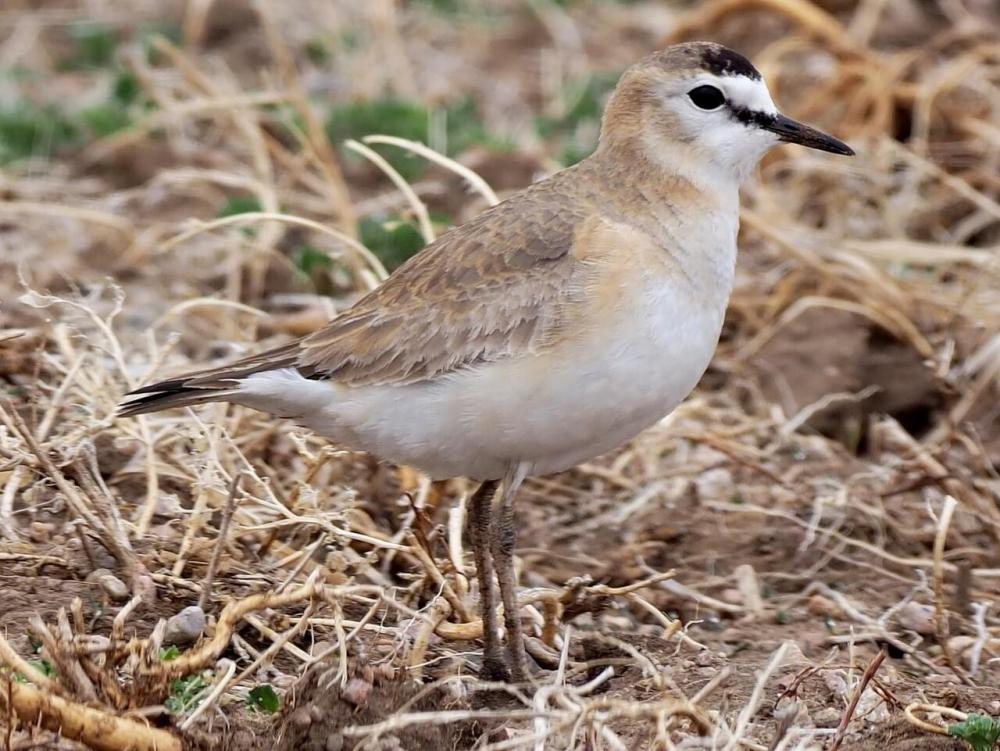 Mountain Plover
This seldom-visited SWA provides some good access to stretches on the South Platte River and associated riparian corridor. Look for sparrow flocks in winter, NE specialties in summer, and migrants in other seasons. Scanning the river from the bridges may be worth your while; look for dabblers, Belted Kingfisher, and possibly shorebirds when the water is low enough to expose sandbars.
Closer to this area's trees, you can find three species of breeding oriole as well as Yellow-breasted Chat. The seasonally wet meadows to the south of the parking lot should be checked for snipe, migrating ibis and the like.
3. Duck Creek State Wildlife Area
This area is among the crown jewels of northeastern Colorado, at least when it comes to quality and quantity of habitat. It has not been visited nearly enough to quantify its quality in terms of birds, however. Consider this a call to action.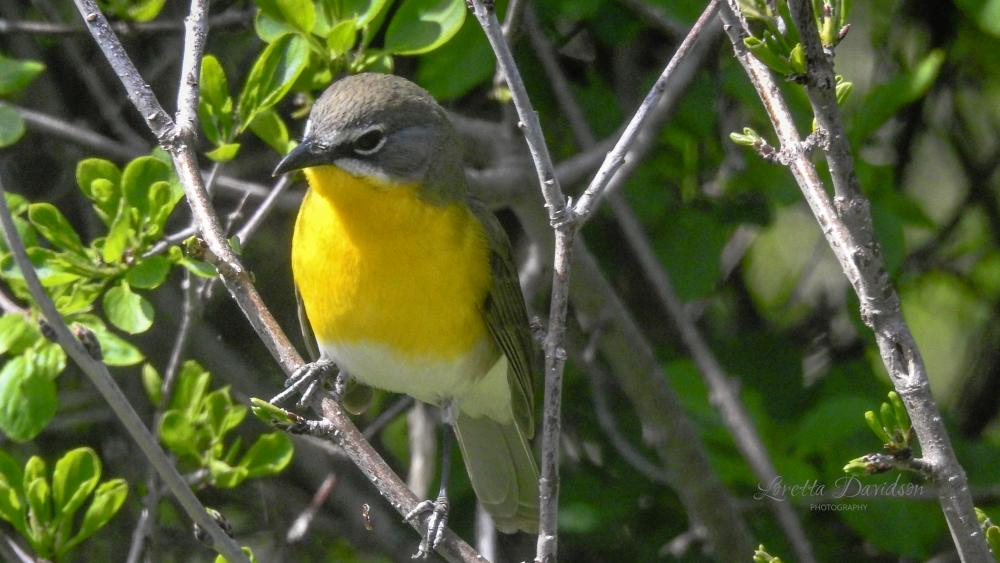 Yellow-Breasted Chat
4. Dune Ridge State Wildlife Area
The habitat here is lowland riparian and hedgerow with many dryland shelterbelts to entertain you on your long walk from the parking lot to the river.
5. Fleming
Like other little towns on the prairie, Fleming has enough trees inside it and few enough around it that it can act as a pretty decent trap for migrant landbirds.
6. Knudson State Wildlife Area
This SWA is without shelterbelts and it has perhaps the farthest hike between road and river of any South Platte SWA--roughly a half-mile. But who knows what you might find when you get there?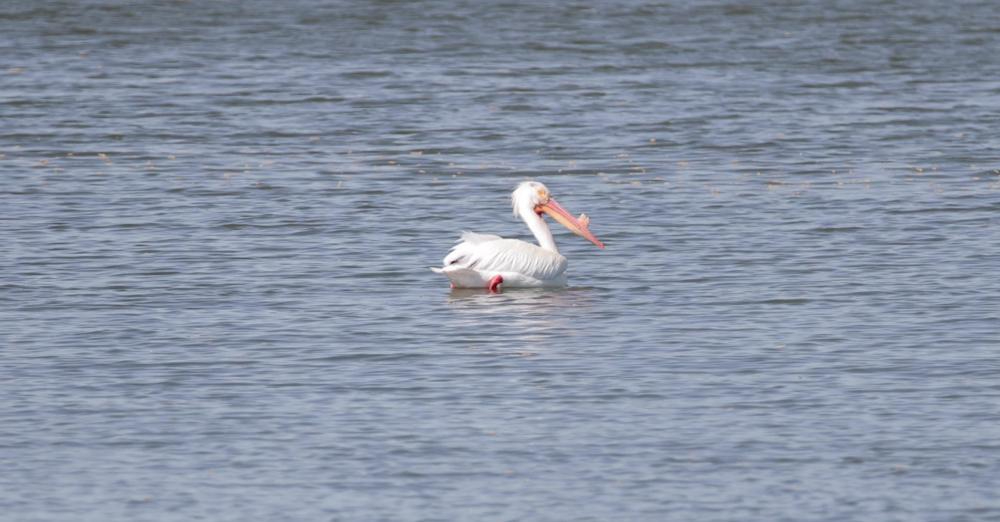 American White Pelican
7. Messex State Wildlife Area (North Unit)
The northern unit can be accessed from a parking lot quite far from the river, adjacent to a large field with scattered Russian-olives. One can walk through the field to the river, which is a good way to find Northern Bobwhite.
8. North Sterling State Park (eBird Hotspot)
Try early fall for terns and huge concentrations of pelicans; late fall visits to this spot can be good for geese, diving ducks and gulls; and even after frozen there will be tens of thousands of geese traveling back and forth between North Sterling and Jumbo. Raptors can be encountered anywhere in the park; more than 30 Bald Eagles were here in 2002. The roads on the drive here are good for sparrows, Burrowing Owls in season and usually a few Lapland Longspurs in the masses of Horned Larks in winter.
9. Prewitt Reservoir State Wildlife Area
The thickets and swamps can be full of landbirds; practically every migrant on the Colorado list has shown up here. Fall trips can usually produce at least one good eastern warbler. Even if migration is not in swing, Eastern Screech-Owl is common to abundant, but often hard to find—whistling will occasionally elicit a response. During the warmer months, Red-headed Woodpecker can also be abundant, and both rails can be found in the cattail marshes.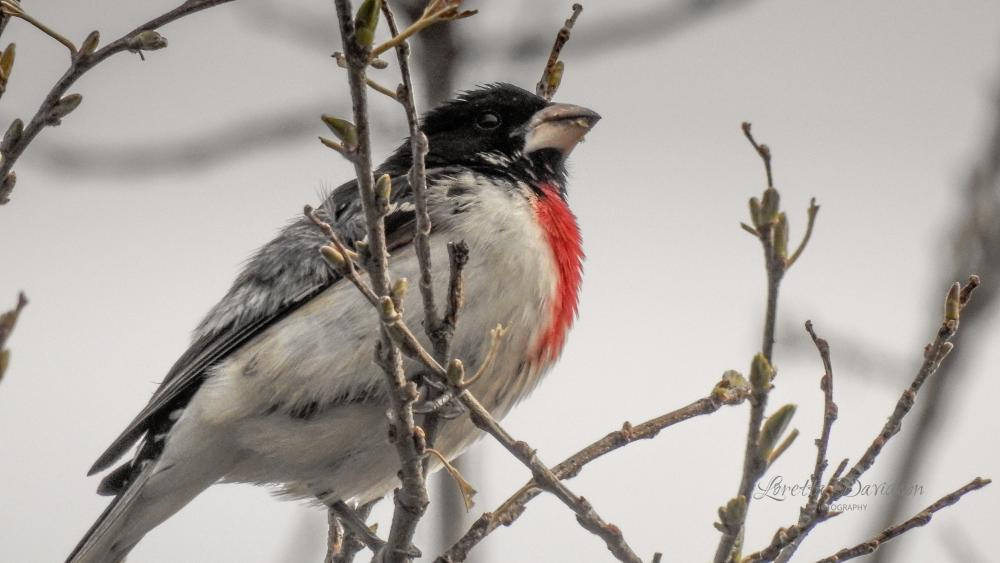 Rose-Breasted Grosbeak
10. Red Lion State Wildlife Area
Check the fields on the west side of the road on your way to/from here; when flooded in the spring they can be good for shorebirds (including Red-necked Phalarope), and when dry the area can be good for grassland species such as Grasshopper Sparrow.
11. Sterling (eBird Hotspot)
The county seat of Logan County is also one of the largest towns in eastern Colorado and contains several very worthwhile birding spots. The Overland Trail Recreation Area provides access to the South Platte River and associated riparian habitat. Check this area for migrants as well as for northeast specialty breeders such as Bell's Vireo, Baltimore Oriole, Red-bellied Woodpecker, etc.
12. Tamarack Ranch State Wildlife Area (eBird Hotspot)
This enormous and varied SWA is probably among the top ten SWAs in Colorado, and certainly not a spot to be missed during the summertime. Northern Cardinal has been seen here, and White-throated and Harris's Sparrows are possible during the winter. Ring-necked Pheasant, Bell's Vireo, Yellow-breasted Chat, Blue Grosbeak, Field Sparrow (especially in the surrounding grassland) and Baltimore Oriole are possible during the breeding season.

Colorado Birding Trail
Four designated birding trails are sited across the northeast corner of Colorado by the Colorado Birding Trail. The Birding Trail links outdoor recreation sites, both public and private, into a network through a designated driving route. Each of these driving routes has a unique trail name and is composed of several watchable wildlife sites. Some trails include hiking or walking paths or platforms where you can observe different wildlife and scenery.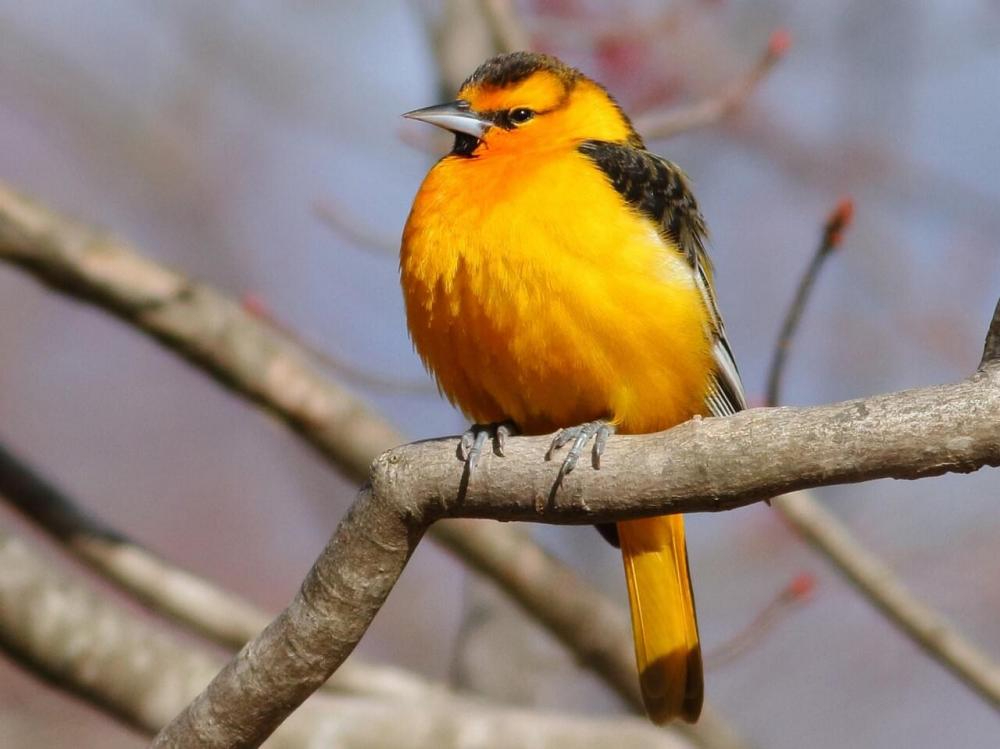 Bullock's Oriole
Thanks to a chain of large lakes that attract birds by the tens of thousands in migration and winter, this has long been one of the most popular wildlife watching routes in Colorado.
The northeast corner of Colorado sits atop a special ecosystem, a mix of desert and prairie known as sandsage, home to tallgrass species with a little southwestern spice.
Whooping and cackling like fiends, leaping into the air and puffing out their inflatable necks like frogs, the male Greater Prairie-Chickens put on a show each spring unrivaled in the animal kingdom.
This lush prairie is home to seasonal wetlands, dramatic buttes, and some of the most famous migrant traps in Colorado. It is rightly one of the most popular wildlife-watching destinations in the state.
How to Start Birding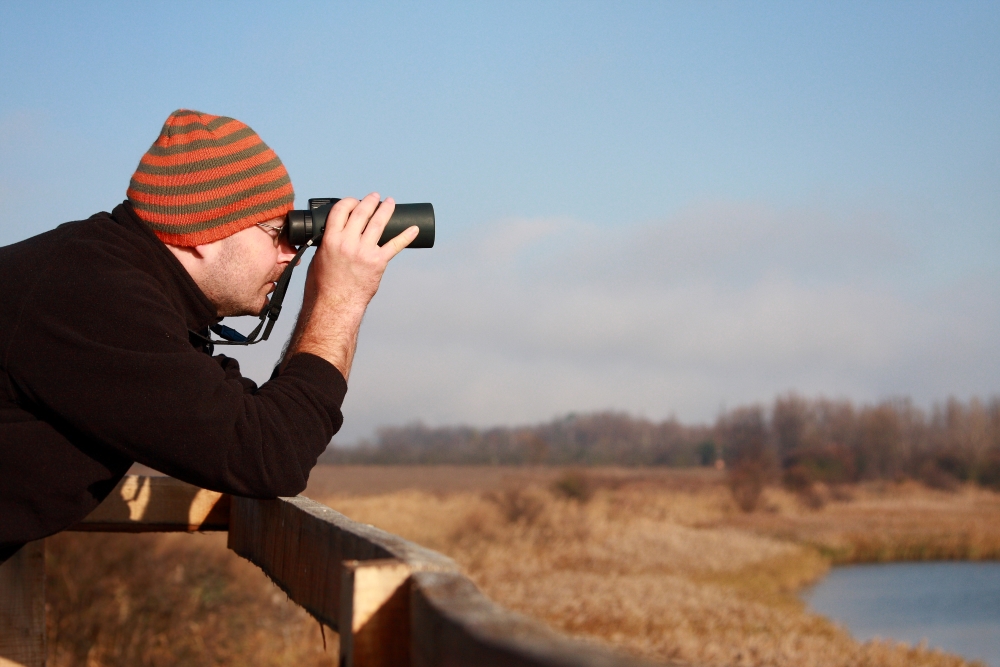 Are you new to birding? Would you like to give it a try? Read through this excellent information from the National Audubon Society. From where to go to what to bring, this handy primer will give you the tools you need to venture into the field with confidence. Here are some viewing suggestions to help you blend into the surroundings and perhaps help you find your spark bird!
Colorado State Bird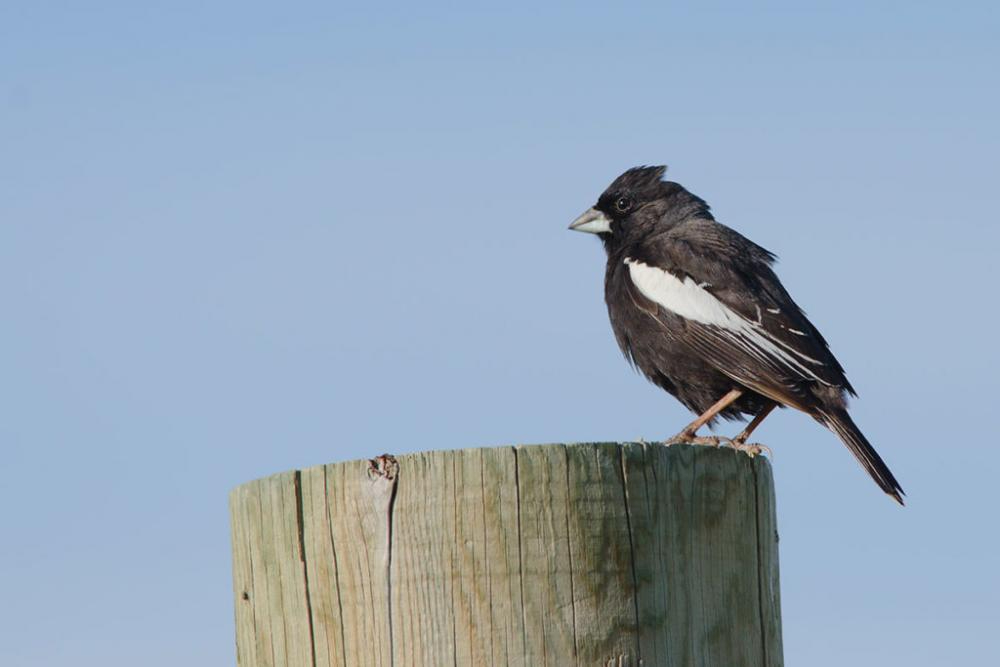 Lark Bunting
Colorado's state bird is a fairly common sparrow of the High Plains, known as the Lark Bunting. The male Lark Bunting is distinctive with its black body and white wings. After breeding, it is the only sparrow that changes completely out of its dramatic breeding plumage into a drab gray-brown and white striped winter one much like the female. The Lark Bunting makes its home on the plains of Colorado from April to September, then flies south in the winter.
Listen to the Lark Bunting's songs and calls here: https://www.allaboutbirds.org/guide/Lark_Bunting/sounds
BONUS: Enjoy many unspoiled walking and hiking trails in the various high-quality birding spots for other wildlife viewing or peaceful thought-gathering.