Pawnee Pioneer Trails Scenic & Historic Byway
Sterling is the eastern gateway to the Pawnee Pioneer Trails Scenic & Historic Byway in northeastern Colorado.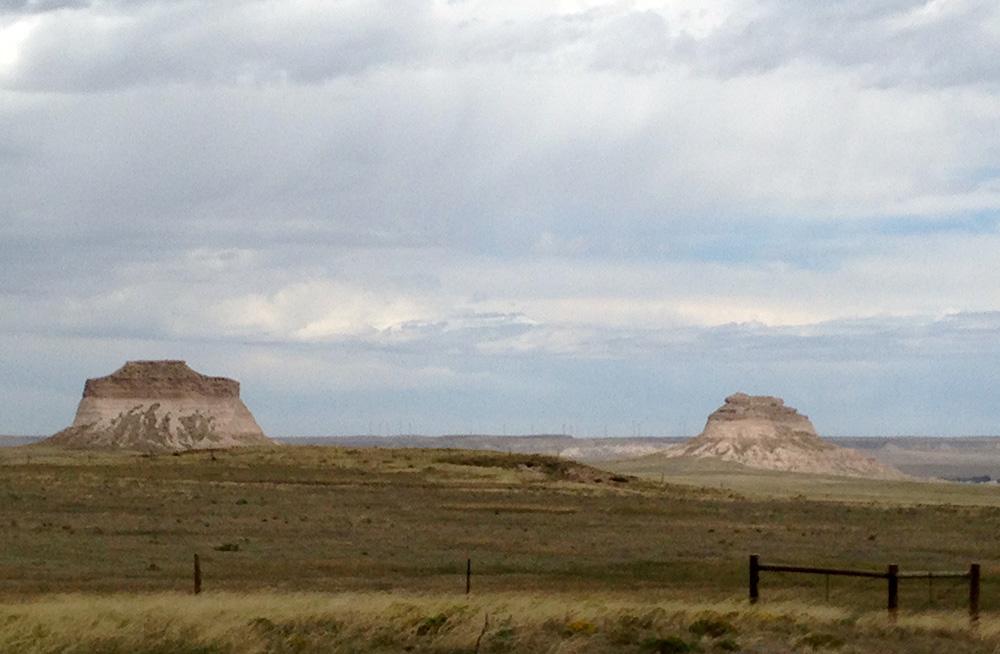 Pawnee Buttes
This region is a vast open textbook of nature with its own distinct and fragile beauty, the result of a landscape sculpted by geologic forces, whose effects have been held tenaciously in check by hardy and resilient vegetation. Traveling across the Byway, one may imagine how this short grass prairie was viewed by Native Americans, frontiersmen, early cattlemen, 19th and early 20th century homesteaders, and those who faced the Dust Bowl and Great Depression of the 1930s.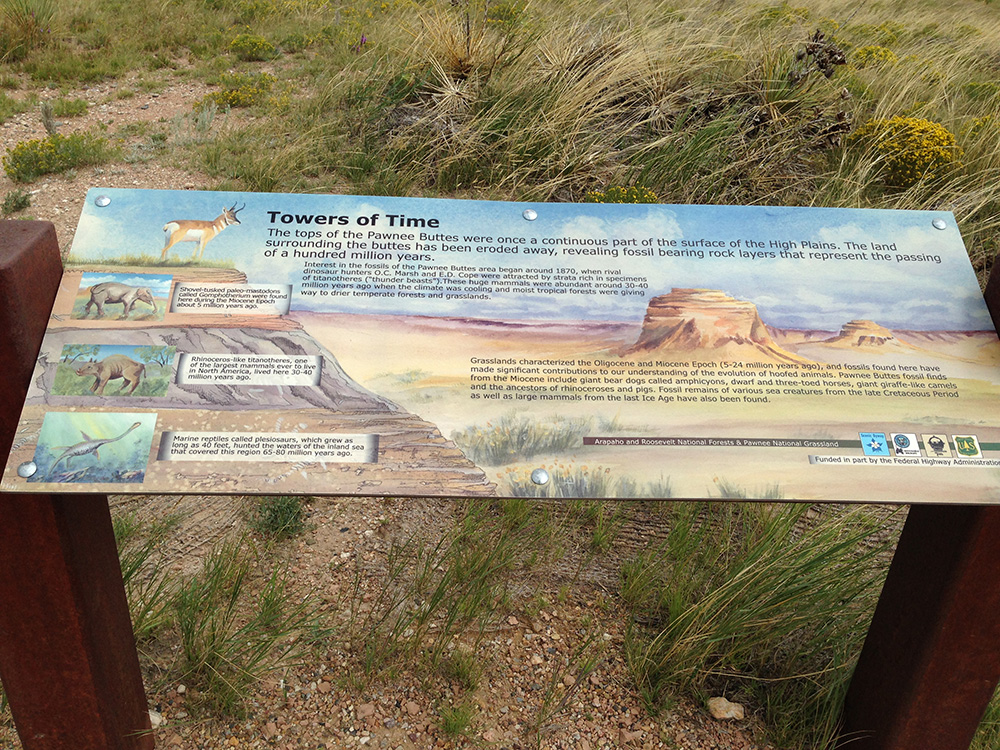 Today's stewards of the prairie include farmers and ranchers, the U.S. Forest Service, and an increasing number of former urbanites.
The Byway offers historic attractions and recreation areas along the roadways. Visitors can experience solitude and explore nature through bird watching, wildlife study, photography, and hiking.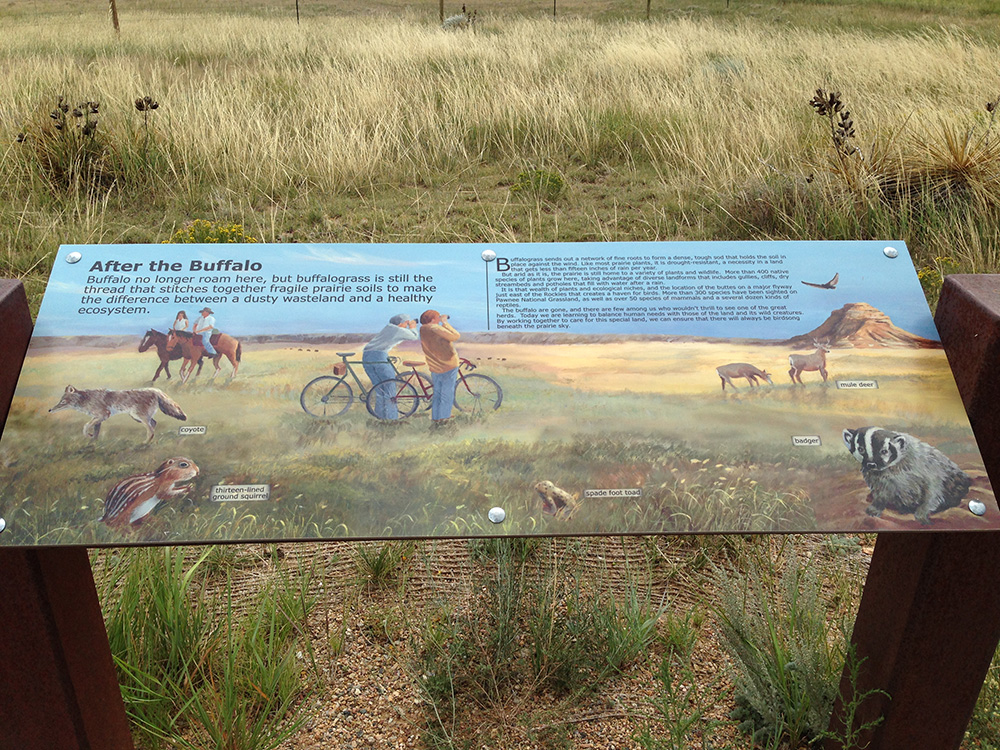 Simply driving along the Byway, visitors encounter pleasant agricultural communities while traveling through 100 million years of geologic deposition artfully exposed and rearranged by wind and water.
Travel tips:
Start with a full tank of gas and a spare tire since services are unavailable in remote areas after business areas.
Bring drinking water/appropriate clothing since weather conditions can change rapidly.
Use binoculars to observe wildlife. Young animals and birds must not be disturbed.
From March 1 - June 30, the north overlook and cliffs near the Pawnee Buttes are closed to the public by the Forest Service for raptor nesting protection.
Climbing on the Buttes and other cliffs is discouraged due to crumbling sandstone.
Collecting artifacts, vertebrate fossils, arrowheads or barn wood robs our heritage and is prohibited on Pawnee National Grasslands.
Take trash home or use the designated receptacles.
Be alert for livestock on roads since much of the area is open range.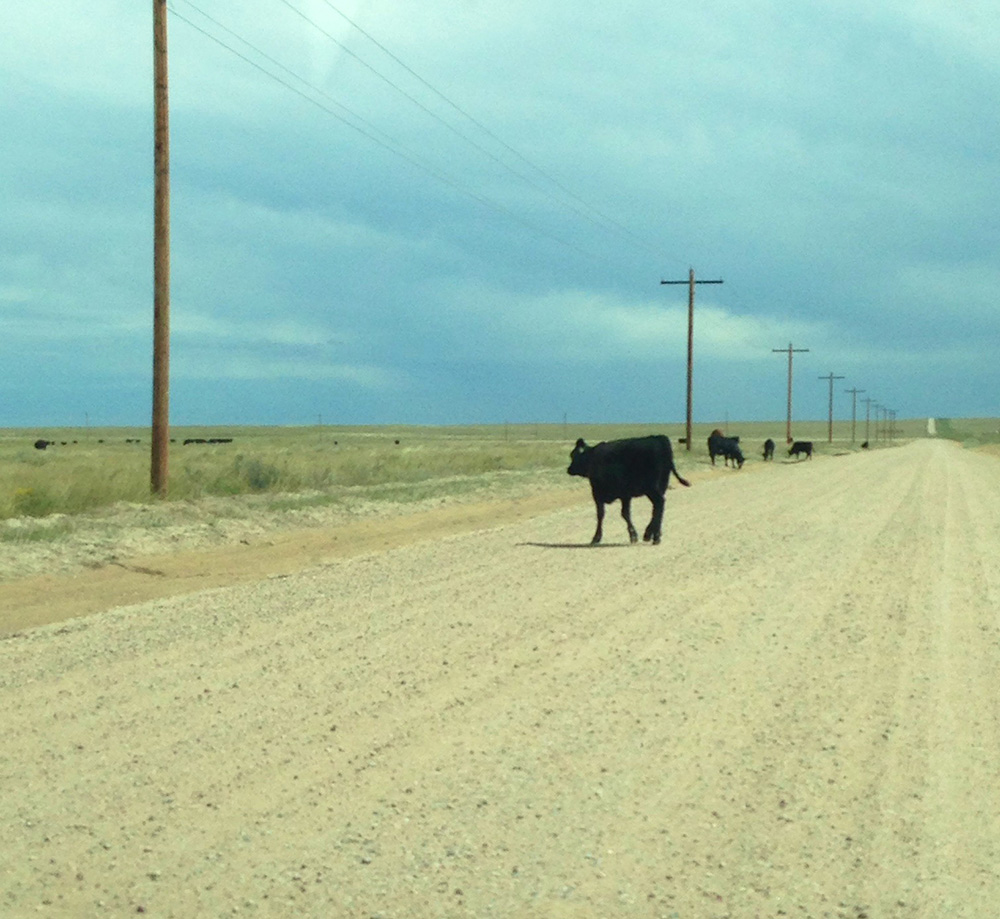 Remain on the designated Byway route to avoid trespassing on intermixed private lands. A map is recommended if visiting the Pawnee National Grassland. (MAPS ARE AVAILABLE AT THE LOGAN COUNTY VISITORS CENTER IN STERLING.)
Avoid traveling the graveled routes during bad weather since they are dangerous when wet.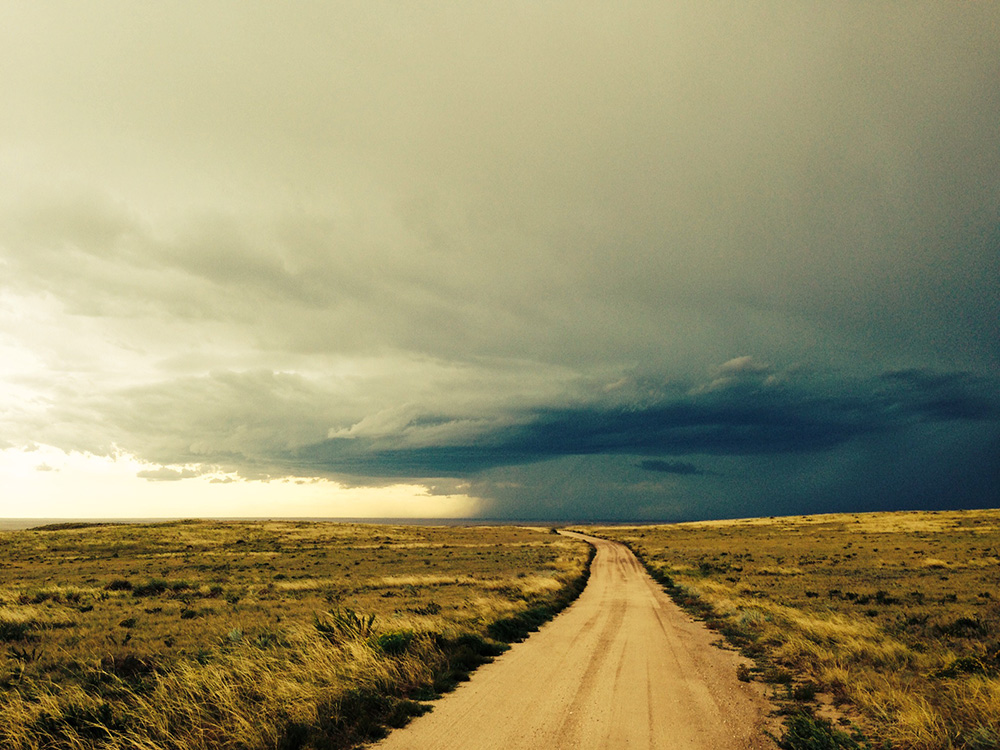 Click HERE for more information and map.