Northeast Colorado's Home for Art and Culture
From west to east, Sterling is being beautified!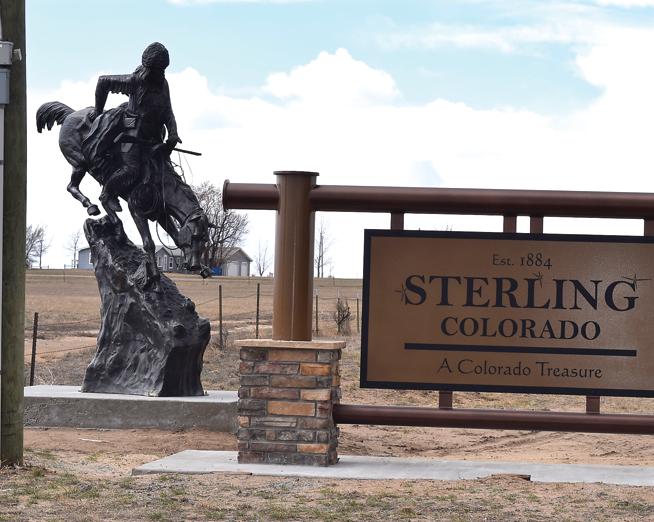 Starting from the west near the Sterling Municipal Airport, a series of bronze sculptures (thanks to the generosity of local cattlemen) have been placed in the medians and along West Main Street as a tribute to our Western roots and with a nod to the importance of agriculture in our community.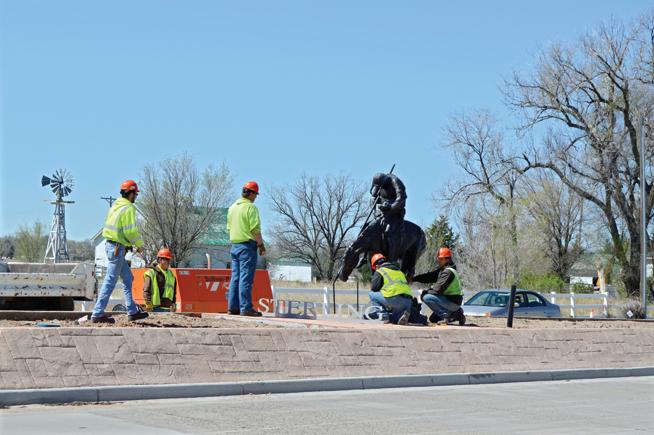 Bronze sculptures depicting a cowboy on a bucking horse and a Native American horseback rider were placed in the new raised island medians as part of the Highway 14 construction project completed last year. The sculptures are the final two of five donated by Andrew Timmerman, Allen Mitchek, Brett McEndaffer and Chris Dinsdale as a tribute to Sterling's historical and agricultural heritage.
The three other sculptures were placed at other locations along West Main Street: A statue of a frontier man on horseback, the sculpture of a cowboy on a bucking bronc, and a bronze longhorn bull.
In the center of downtown, another series of sculptures can be seen. Whether in celebration of the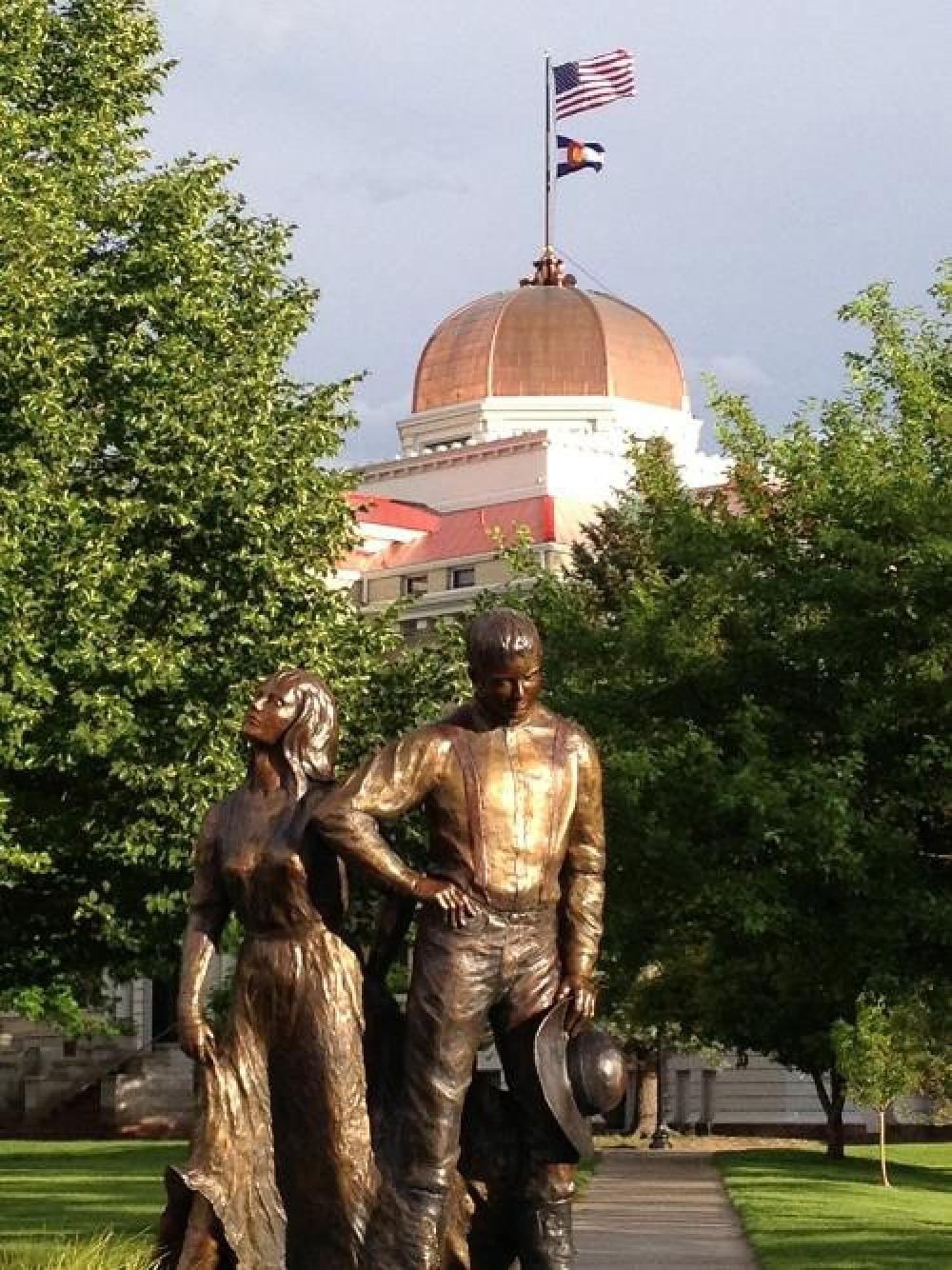 pioneers who created our history or in remembrance of a well-loved man and downtown favorite - Clarence's Corner - the artwork is a must-see.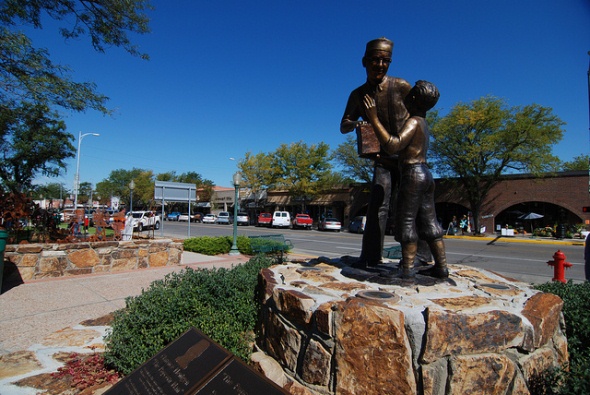 Continue venturing to the east end of Main Street, and there is the nearly-completed beautification and landscaping project where the city's main thorough fare meets up with Front Street. When done, the east edge of downtown will include new sidewalks, curb and gutter and decorative concrete.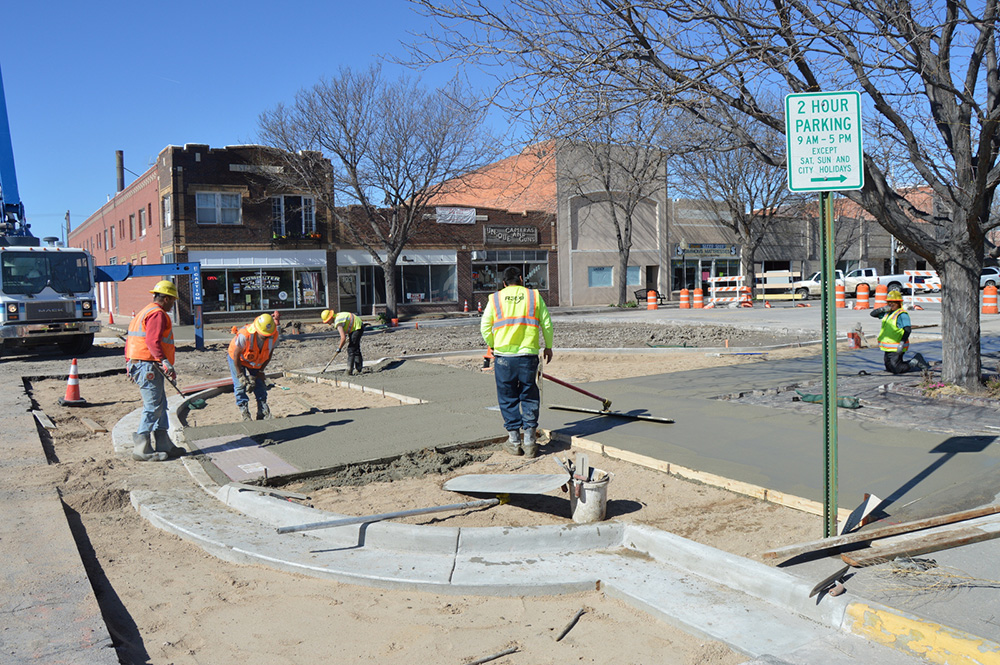 There will also be a landscaped area at the intersection with a historical bronze sculpture depicting William S. Hadfield (who homesteaded Hadfield Island) along with his wife, Charity Sanders Hadfield, and a Plains Indian.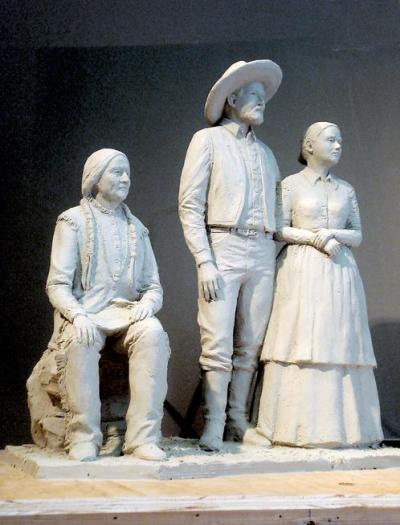 The Downtown Sterling Historic District features 54 buildings which play tribute to the culture and spirit of the community. Many of the buildings within the district have been adorned by murals. Take a stroll through Downtown Sterling and see the many artistic rendering, as well as the historic Logan County Courthouse, the First Presbyterian Church, St. Anthony's Catholic Church, and the Union Pacific Depot.
With the addition of the many tree sculptures and bronze pieces by renowned artist Bradford Rhea scattered around town, plus several pieces of metal art, and a variety of art galleries, it's plain to see why Sterling is proclaimed to be northeast Colorado's art and culture center!