"The Sterling Rest Area & Tourist Information Center not only offers travelers a safe and convenient place to refresh; it also provides visitors an important resource for information about this scenic part of our state."
Tom Norton, Executive Director (former)
Colorado Department of Transportation
The Sterling Tourist Information Center has been available for travelers since October 16, 2000. The Center is run by a full-time coordinator, two part-time assistants and 32 volunteers. Travelers and visitors stop in for free material, free coffee, free cookies and free advice from 8 am-5 pm, seven days a week.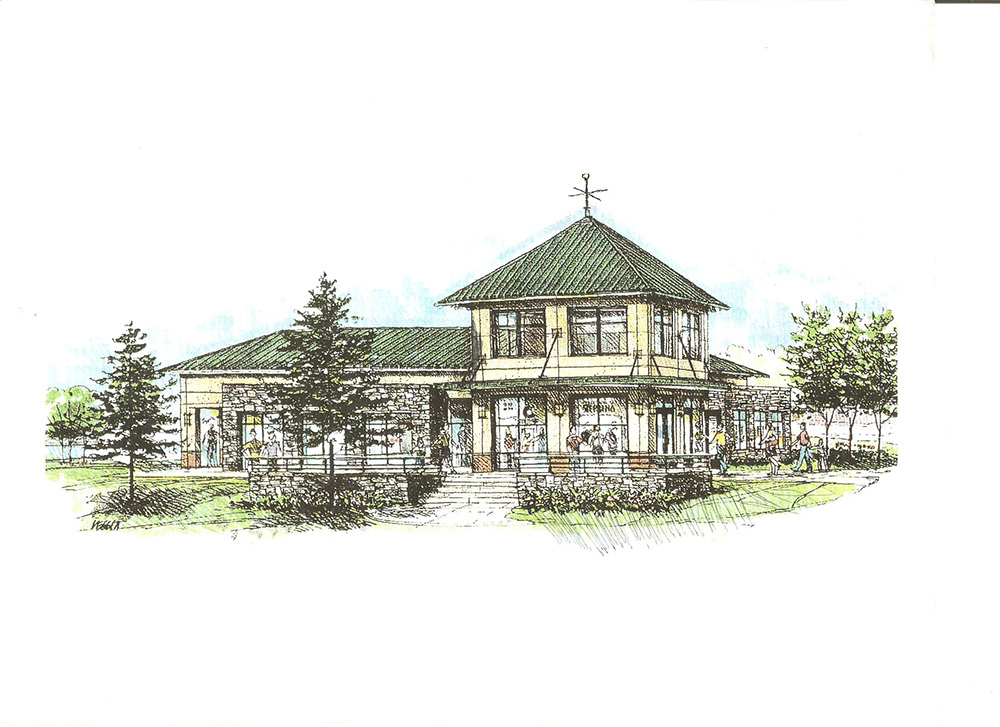 The Tourist Information Center gets an average of 85,000 visitors a year - or an average of 235 a day - who come in to "stretch their legs" and sign the guestbook. Visitors come from every state and many, many foreign countries. However, the majority of travelers into Colorado are motoring from states to the east, including Nebraska, Iowa, Wisconsin, Michigan and Illinois.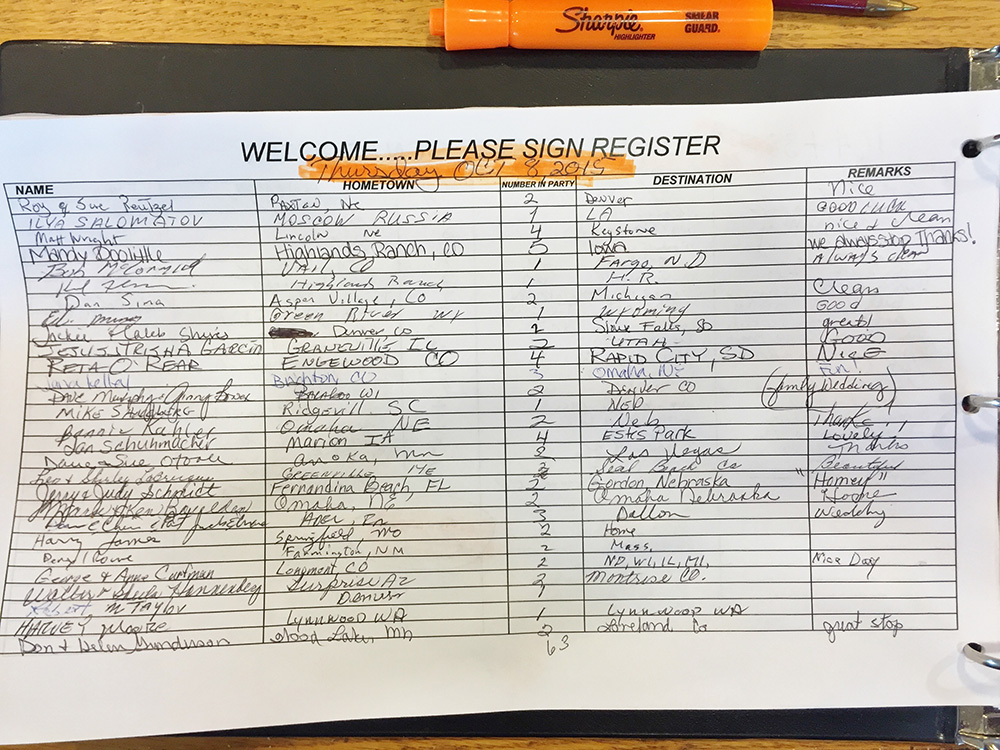 The Center has material and information on display for Sterling, Logan County and every part of the state: Northeast Colorado, Front Range, Denver, Northwest Colorado, South Central Colorado, Southeast Colorado and Southwest Colorado. There are also display racks for the Division of Wildlife, National Park Guides, motel coupon books and several state guide books for Colorado, Nebraska, Montana, Wyoming, Arizona, South Dakota, New Mexico and Utah. There are large Colorado and U.S. maps on the walls and Logan County and Colorado maps under the glass counter. The volunteers give out 10,000 Colorado maps every year!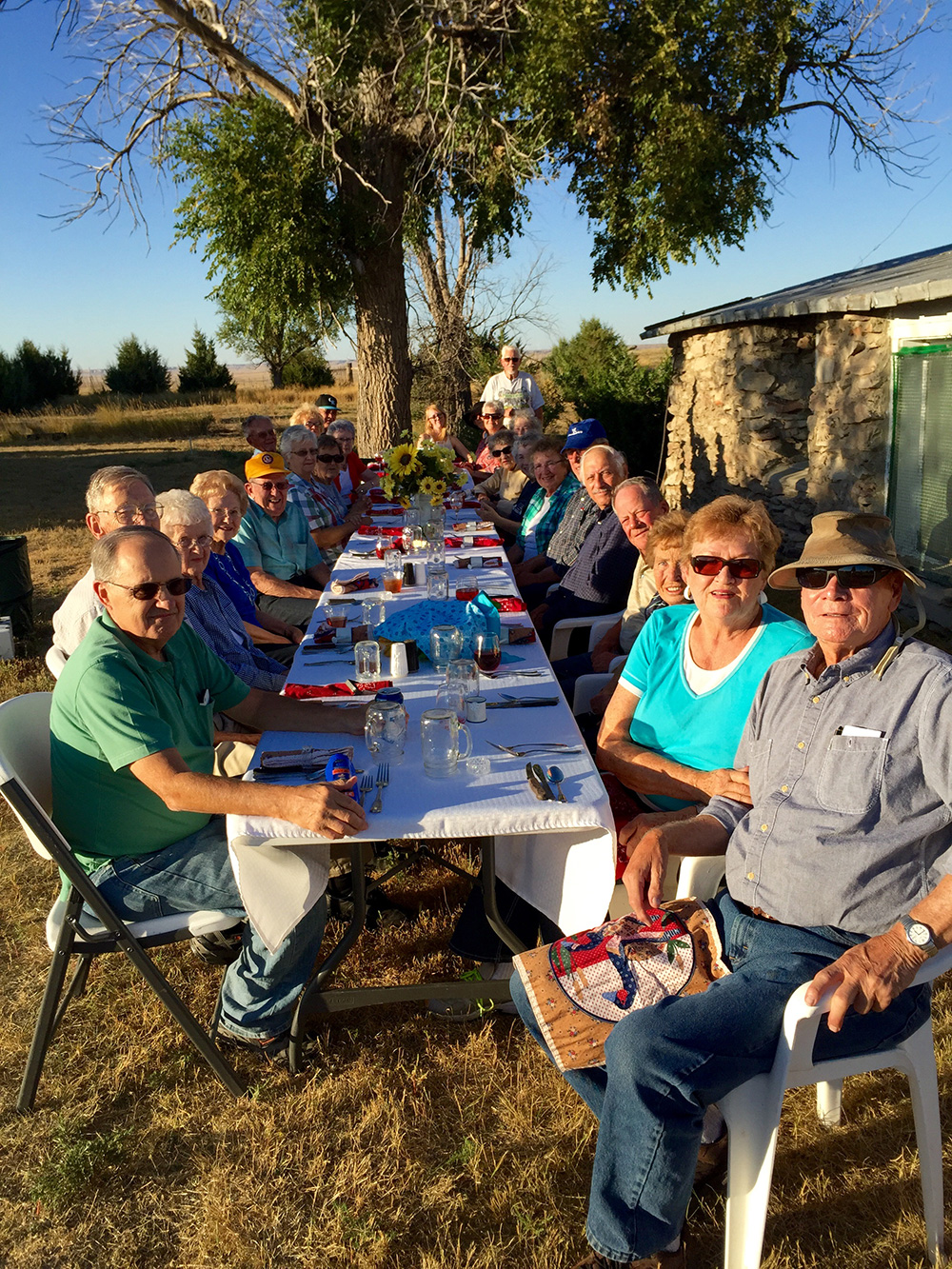 There are also display boards provided by the Colorado State Historical Fund and Federal Highway Administration which represent the history of the area. The center also offers free WiFi and a public computer, and a television with constant weather information. Travelers also appreciate the free coffee and cookies! All visitors are asked to sign the guest book and that's how the numbers and statistics are recorded. The Colorado Department of Transportation maintains the rest area and the Logan County Lodging Tax Board funds the operation of the visitors' center.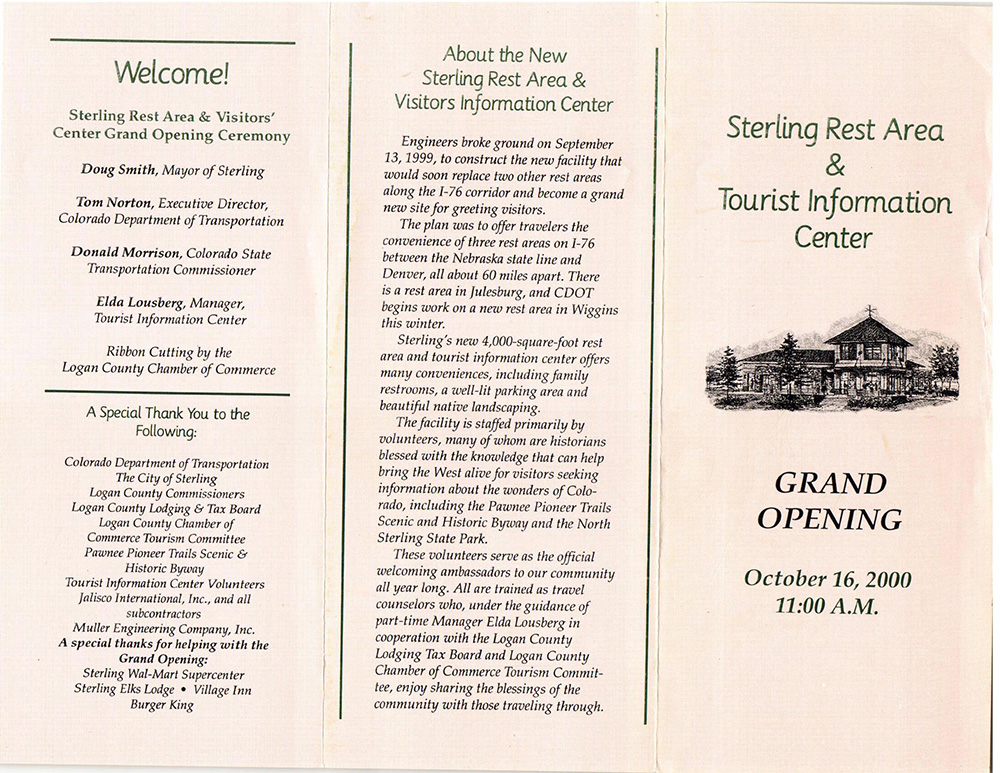 Stop and visit us anytime!