Prepare to be scared. Or plan for a fun family outing. Whichever way you want to observe Halloween - and the days leading up to it - you will find plenty of things to do in Sterling!
Do clowns frighten you a little bit? Do their painted-on gruesome grins send chills up your spine? Do clowns give you the creeps? If you want to feel the fear of the freaks make sure you check out "Under the Big Top: Freak Show!" Presented by the Sterling Miracle Players, this haunted house is located at 326 Front Street in Sterling.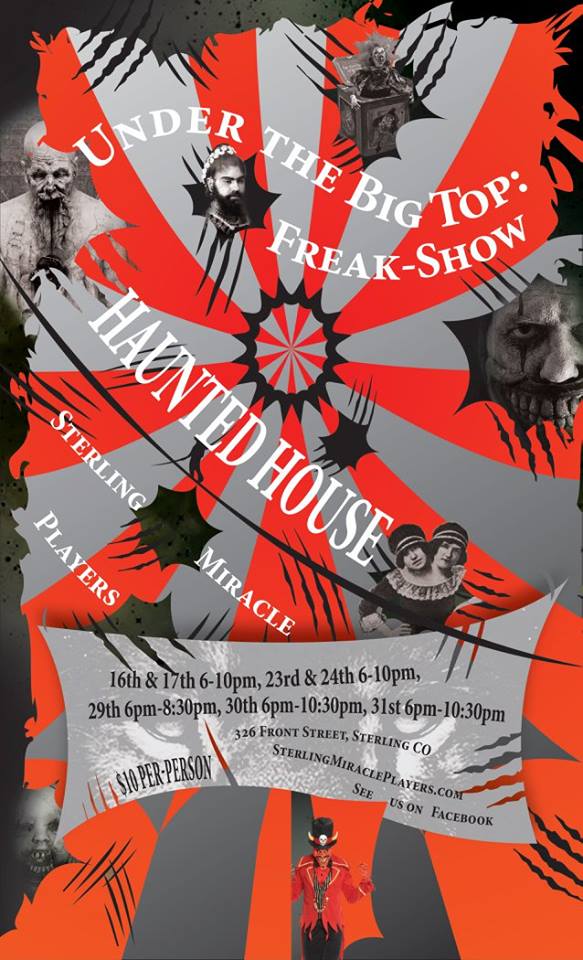 Ghouls and goosebumps, witches and wailing, spooks and screaming! It's all here waiting for you at the Chamber of Horrors Haunted House. Constructed in the old Logan County Jail downtown, the clanging on the bars and the creaking of the floors couldn't be scarier. Be careful as you walk through - and make sure you get out!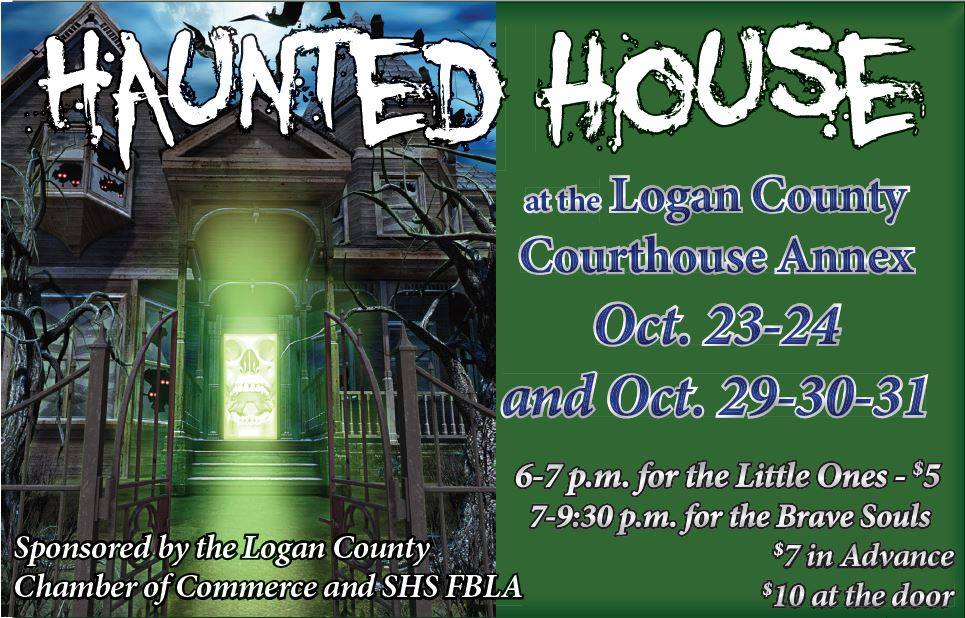 For something less frightening, the City of Sterling, with the support of over 70 local businesses, is offering a fun and safe alternative to pounding the pavement for treats on Halloween night. On Saturday, October 31, from 5 p.m. to 8 p.m., the Sterling Recreation Center will be passing out treats to all Zombies, Harry Potters, Princesses, and all the other various costumes that walk through that evening. Admission is free! This year's theme is, "WIZARD OF ODD."