The City of Sterling offers a number of events for the public throughout the month of November.
And guess what? They're free! (Unless otherwise posted.)
Get out and take advantage of these incredible programs and activities.
It's a great way to "Explore Sterling!"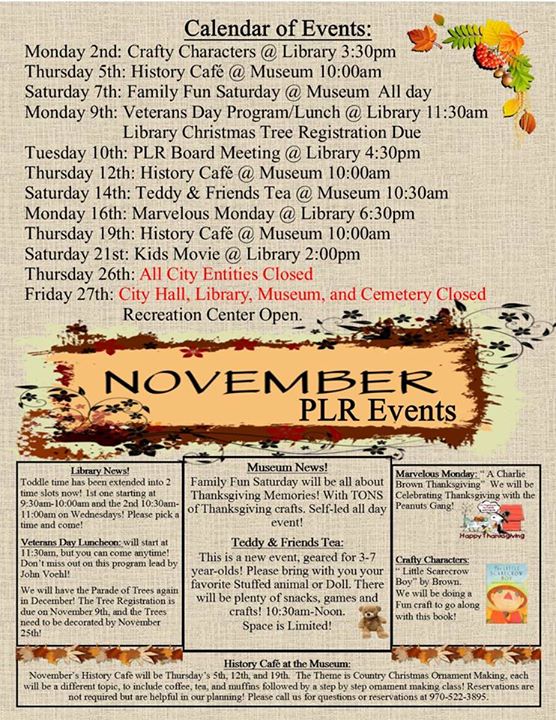 Happening Soon!
The Overland Trail Museum will begin the November History Café series on Thursday, November 5 beginning at 10:15 am. The theme will be "Pioneer Quilts". Guests will enjoy muffins and coffee/tea while hearing a brief history of pioneer quilts and viewing a sampling of quilts from the museum collection. Following the presentation guests will learn how to make a beautiful folded fabric "quilt square" Christmas ornament. Admission is $3.00 per person which includes all craft materials plus admission to the museum. History Café takes place in the High Plains Education Center. Guests may enter through the rolling gate east of the parking lot or may enter through the front entrance of the museum.
Please call 970-522-3895 to reserve your spot.