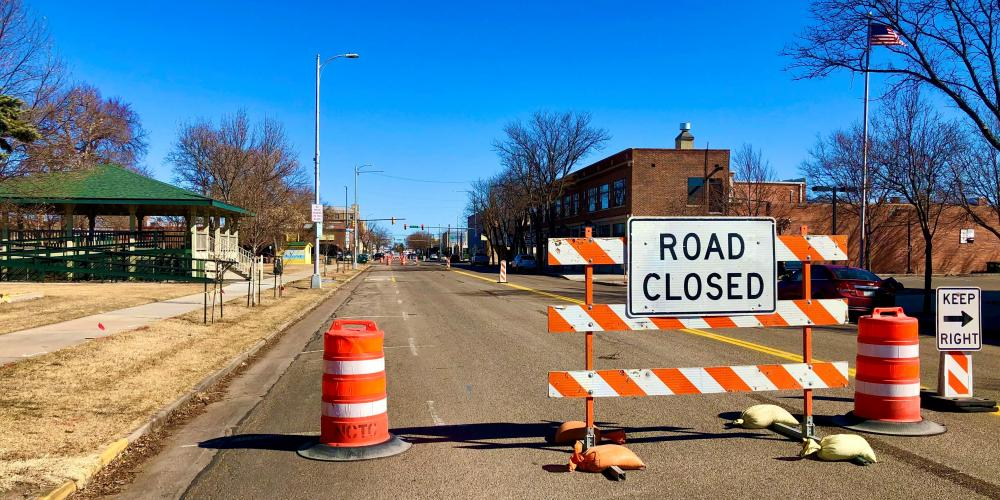 Visit Sterling - the economic hub of northeast Colorado and lovely capital city of Logan County – to view the Construction Exhibit currently on display. This colorful public installation will be ongoing for a while, but everything else is business as usual!
Remember to dial down your speedometer and enjoy the slower pace.
Watch for workers, new signage, and different lanes and directions and striping and turn arrows.
Explore new parking spots as you continue to visit your favorite shops and eateries.
Wave at fellow drivers with all five fingers and maybe even flash a smile.
Go ahead and skip the cone zone if you want, while checking out the Overland Trail Museum or North Sterling State Park or fitting in a round of disc golf.
Find more things to see and do when you're traveling through.
(Click here for details for details on the 2-way conversion work in Sterling.)