3 Reasons to Visit Logan County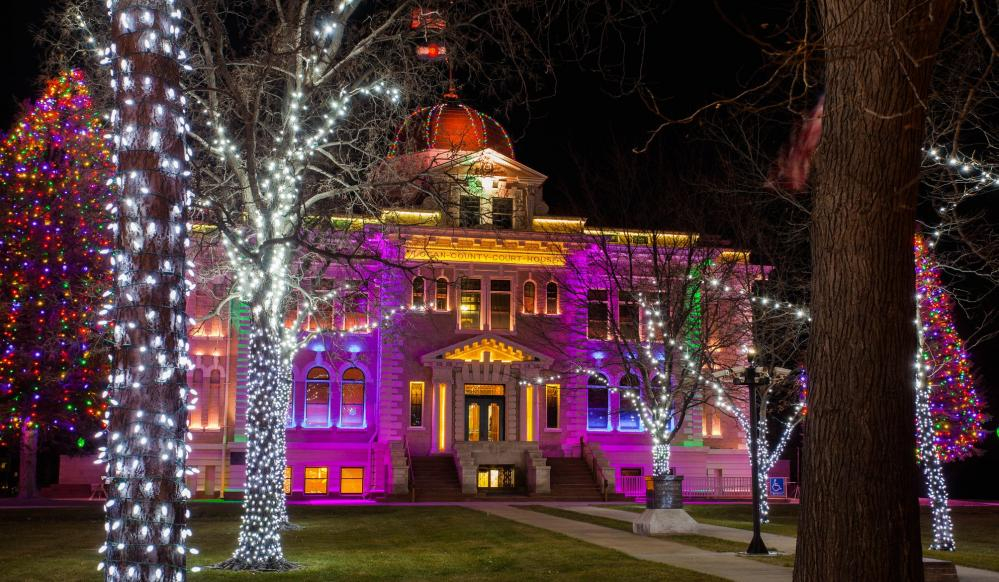 1. Lights!
Watch the traditional lighting of the Historical Logan County Courthouse and town square in Downtown Sterling and you just might think you are in a quaint "Hallmark Movie" town! The lighting ceremony will take place at 5:30 pm, on Friday, November 29. The RE-1 Valley Children's Chorale and SHS Jazz Choir will be singing Christmas carols on the Courthouse steps starting at 5:15 pm, and following the lighting ceremony.
2. Cocoa!
…with Santa. What could be better than sipping on hot chocolate and visiting the Jolly Old Elf? What a wonderful way to share some holiday cheer with your family. Plus, Reggie the Reindeer – a real, live reindeer! - will be making an appearance! All this is just steps away from the Logan County Courthouse, so after the lighting ceremony on Friday make your way over to the Christ United Methodist Church, 104 S 4th St., from 6-8 pm.
3. More Lights!
Next Thursday, December 5, is the community's favorite Parade of Lights in Downtown Sterling. You will not believe your eyes! With the spectacular Courthouse and town square in the background the parade on Main Street is another scene right out of a holiday movie. Bundle up and make sure you are front and center when the sparkling parade entries and floats get started at 6 pm.
Looking to spend the night? Accommodations in Sterling and Logan County range from a quaint boutique motel to modern hotels in beautiful settings. Travelers who prefer recreational vehicles or tent camping will feel right at home at our campsite facilities.