The Best 5 Coffee Shops in Sterling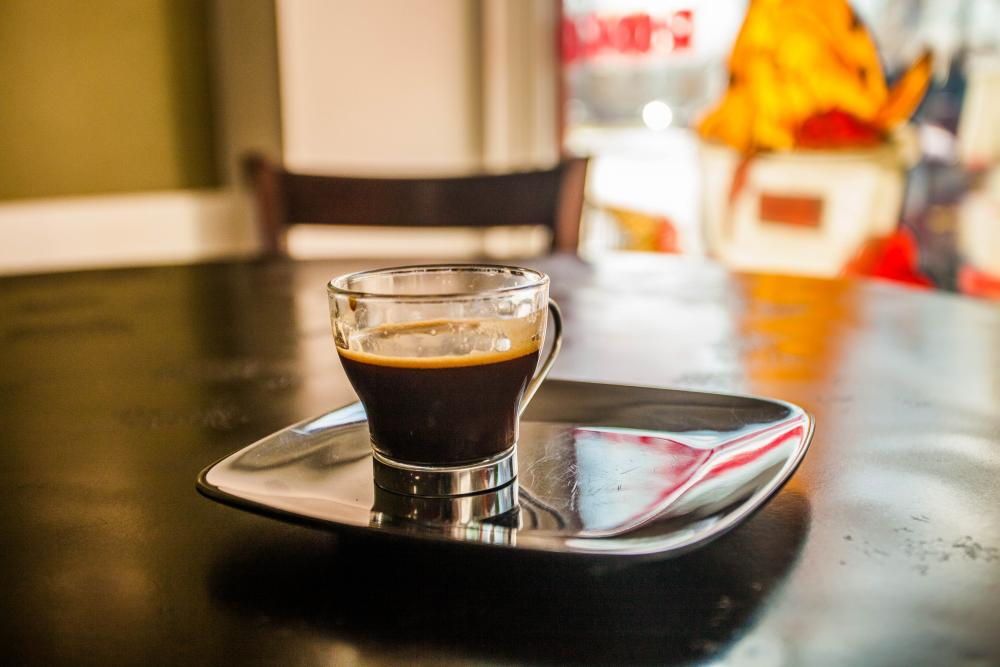 When the temperatures drop, warm up your day with a café au lait or any other cup of joe that'll help you find your get-up-and-go! Here's a quick list of Downtown Sterling options for your next Colorado road trip.
Roam freely and find other things to do while you're at it!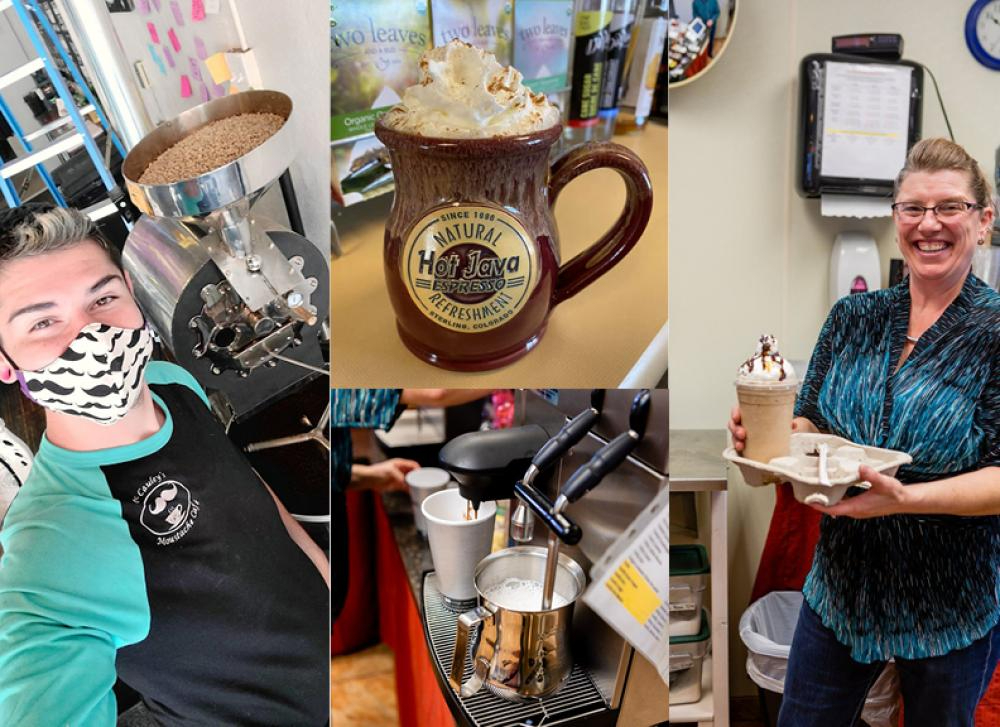 1.  From caffeine-infused drinks, and other non-caffeinated specialty drinks, the friendly folks at Brew Grit Coffee have you covered. Try their signature Americano or Tenderfoots, and "the best darn cinnamon roll in northeast Colorado!" (dine-in and drive-thru)
2.  Voted "Best Coffee in Sterling," Hot Java Espresso serves up even more than delicious cups of joe.  Along with 50+ syrup flavors, the menu is bursting with a huge variety of bagels, bakery items, sandwiches, and more. (drive-thru)
3.  Relax at The Lounge in McCauley's Mustache Café with gourmet espresso, loose leaf tea, and customizable walking style crepes, or drive through the Drink Express location. (dine-in and drive-thru)
4.  Located in the town square across from the Historical Logan County Courthouse, Simkin's Parlour features cozy seating and gourmet High Plains Spice Company coffee. Don't neglect the varieties of old-fashioned ice cream. Try a scoop in your java! (dine-in)
5.  Be on your way fast at Pi Kappa Cino Coffee with two drive-thru windows to get your favorite espresso drink on the go. How about a Kentucky Bourbon Latte or a Tiramisu Mocha? (drive-thru)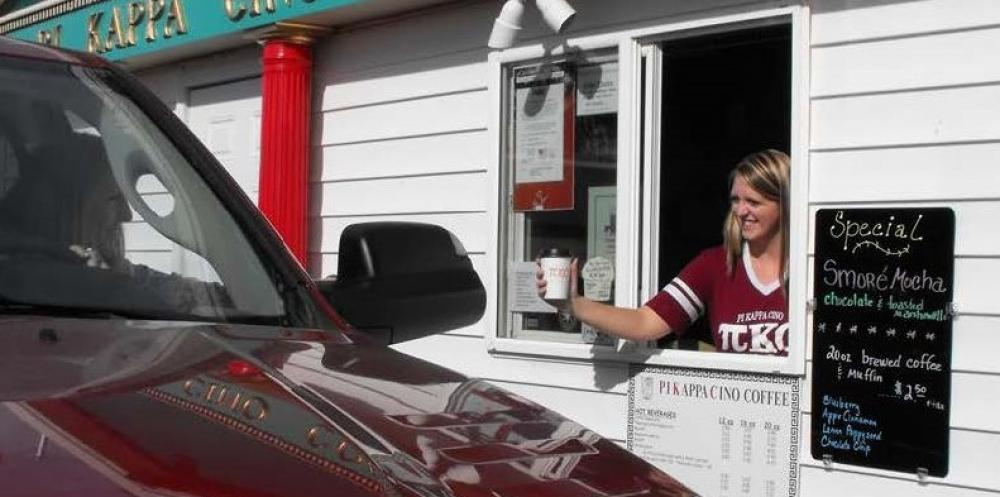 For more delectable coffee and delightful cafés, click here.