This Weekend in Sterling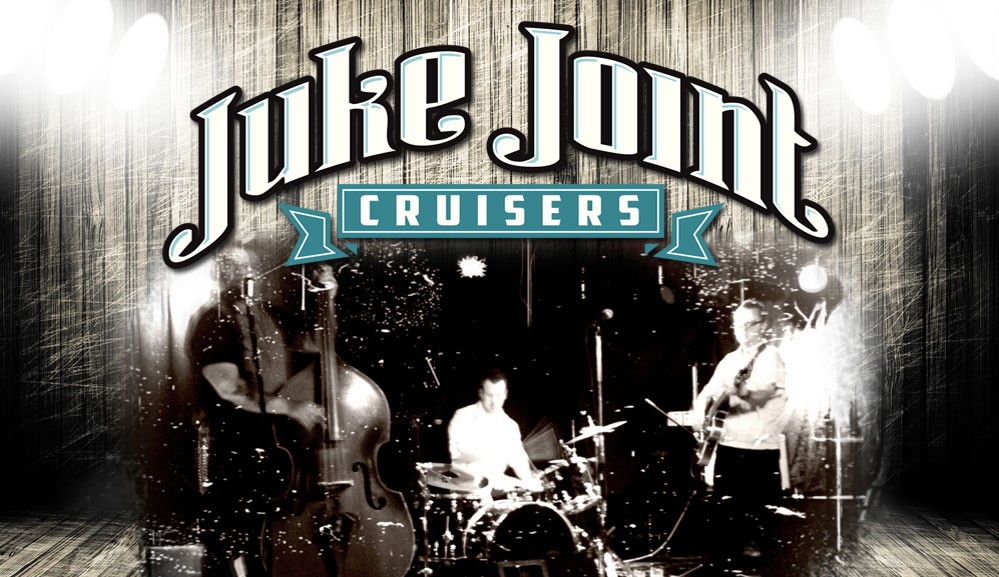 The Juke Joint Cruisers, Colorado's premier rockabilly band and July Jamz favorite, is live Friday, July 8 at 6 pm. This is  part of the July Jamz free concert series held every Friday evening in July at the Logan County Courthouse Square in downtown Sterling.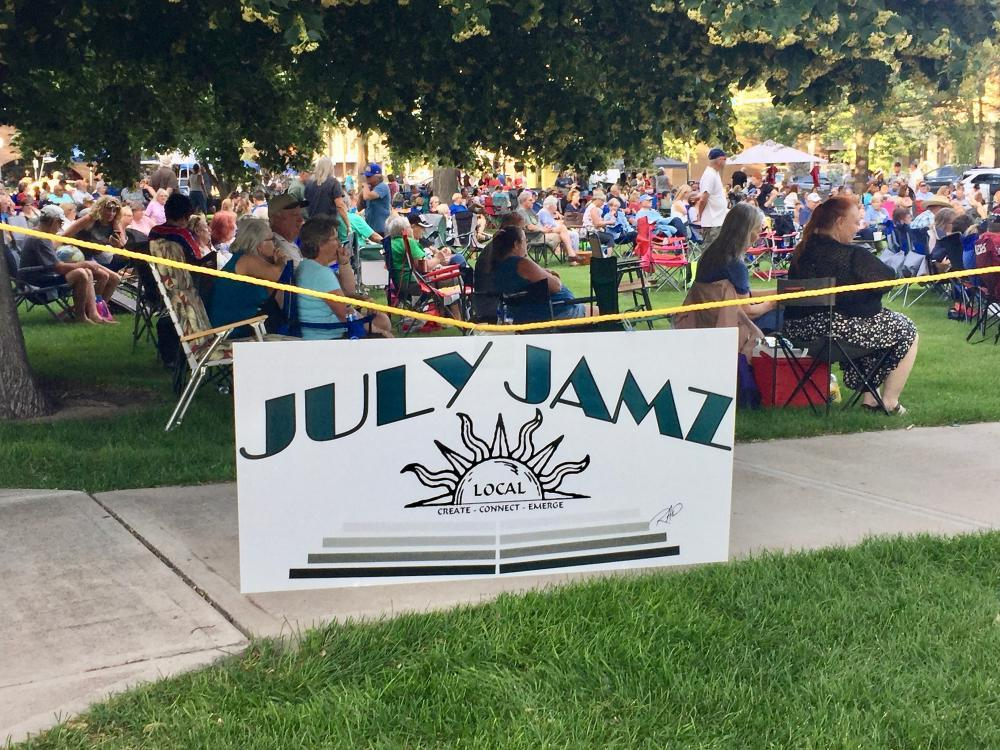 Bring your own lawn chair or spread out a blanket and enjoy the fresh-air music, food trucks, beer garden, artists, vendors, and more.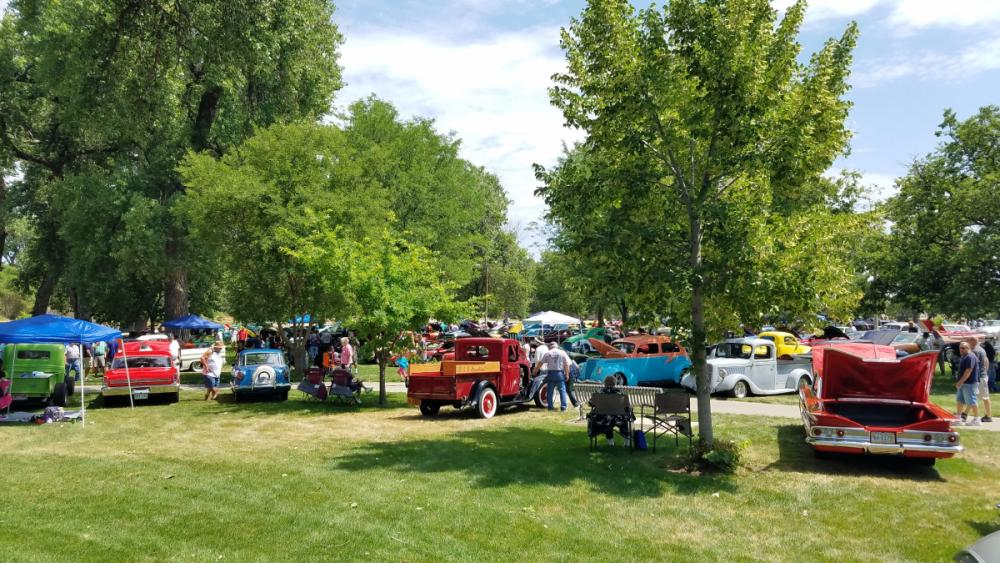 If you like shiny objects, you can bet you'll see some of the prettiest at the annual Colorado Flatlanders Car Club Rod Run in the beautiful outdoor setting of Pioneer Park, Saturday, July 9, from 9 am-4 pm.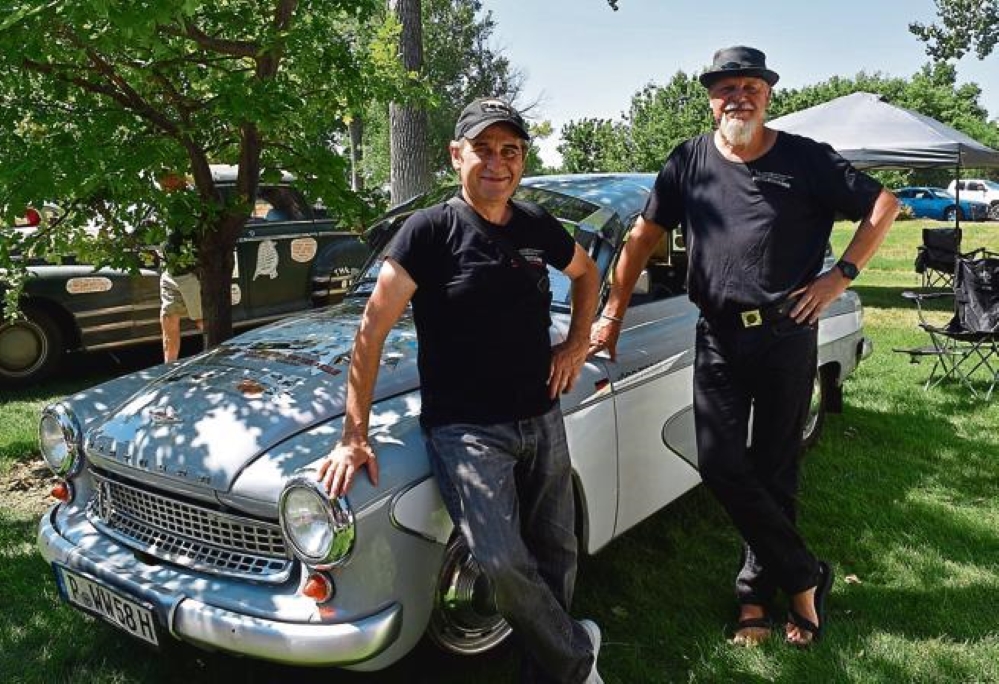 This show-and-shine event features street rods, street machines, trucks, late models, and more, all vying for the coveted "club choice award" among others. Lunch is available on site from 11 am-2 pm.
Nothing screams summer quite like splashing in an outdoor swimming pool and water park. The Sterling Recreation Center has both an indoor pool and outdoor pool which includes several water features such as a Multi-Play 5 and three slides. There is a beach entry as well as a separate wading pool with a mini water dome and six water jets. The largest attraction is the double-flumed slide, with a translucent blue speed slide about 130 feet long and one open flume slide about 220 feet long. Relax among the shaded picnic tables and chairs when you need a break from the sunshine.
As you plan your trip to Sterling and Logan County:
Skip the Traffic Jams
Are you ready for a Colorado road trip to Sterling? Find a variety of ideas to fill your itinerary. Here you'll discover a plethora of activities for every level of adventure. And to top it all off, you'll rarely be caught in a traffic jam or stand in line. It's what we like to call free-range tourism and we've got the space to find your place!
Ditch the Long Lines
We are open for you to enjoy our culinary culture which includes down-home favorites at the local diners and exquisite cuisine in upscale restaurants. A gigantic scoop of hard ice cream is a favorite at the charming Simkins Parlour and the Hot Spot Smokehouse has some of the best barbecue around. Stop at the Parts & Labor Brewing Company for a selection from their diverse menu and a brew made with locally grown wheat.
Roam Freely and Relax
Accommodations in Sterling and Logan County range from a quaint boutique motel to modern hotels in beautiful settings. Travelers who prefer recreational vehicles or tent camping will feel right at home at our campsite facilities.