Winter Activities in Logan County
A Guide to Sterling's Outdoor Winter Activities
If you're looking for an outdoor activity that's both fun and picturesque, Sterling offers a variety of activities for the winter adventurer! Try snowshoeing, cross-country skiing, ice fishing, bird watching, winter camping, or stargazing at one of our beautiful outdoor destinations.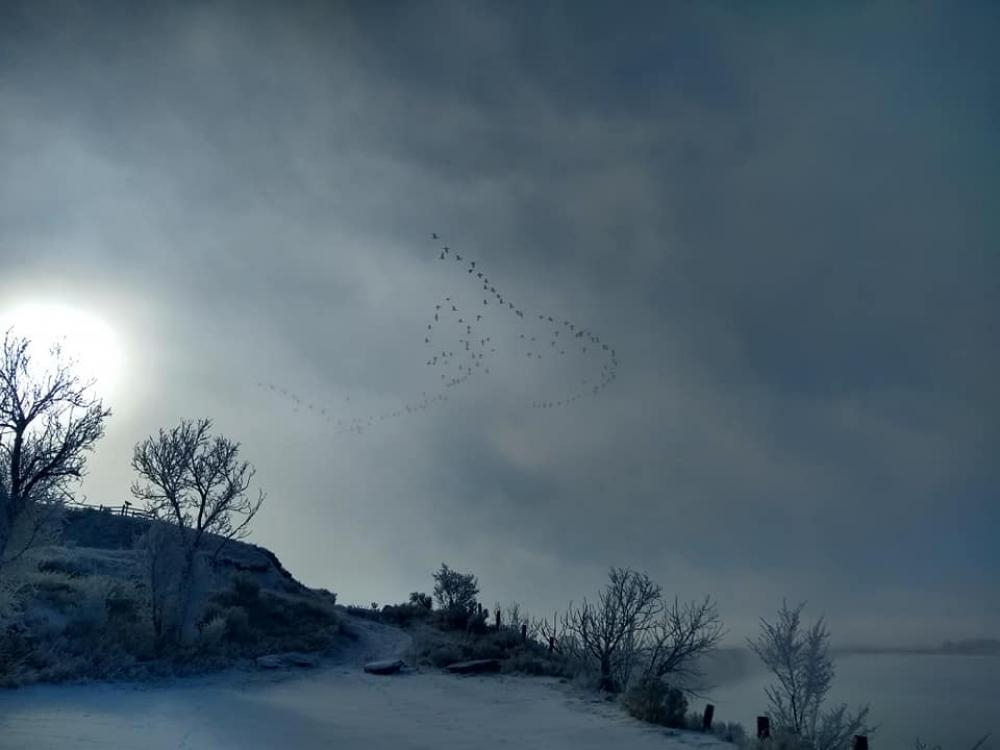 Snowshoeing and Cross-country Skiing
North Sterling State Park's six-mile trail system offers visitors a chance to explore the area and take in the stunning winter views. With the recent snowfall, the trails are in perfect condition! Here is a link to the trail map. 
There are also 130 acres of municipal park space in Sterling, with maintained paths and easy, beginner cross-country skiing opportunities, close to downtown. Head to Columbine Park, Pioneer Park, or Overland Trail Recreation Area, and then warm up with hot coffee or hot chocolate at the Old Library Mercantile, Simkins Parlour, or Hot Java Espresso. 
Birdwatching
If you're a birdwatcher, you'll be pleased to know that North Sterling State Park is an excellent spot for bald eagle viewing in January and February. The eagles typically hang out on the ice, so be sure to bring your binoculars! Download a complete Bird Species List or pick one up ​at the Visitor Center. You can also head to the Prewitt State Wildlife Area and the Jumbo State Wildlife Area, which both offer excellent bird-watching opportunities.

Ice Fishing
Ice fishing for crappie and walleye at North Sterling State Park is a great way to spend a cold winter day with friends and family! But safety should always be the number one priority. Review the safety precautions before going out onto a frozen lake, pond or river, to reduce the risk of falling through the ice. The reservoir is typically iced over until about the middle or end of February and is open to boating around the first of March or so, which means absolutely no ice by the first of March. Park Passes are required year-round. You can also head to the Prewitt State Wildlife Area and the Jumbo State Wildlife Area, which both have beautiful reservoirs.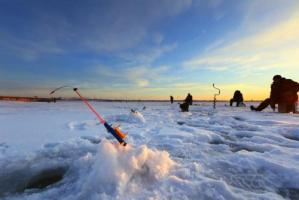 Winter Camping
Who says there's no camping in February? Not Sterling! North Sterling State Park offers winter camping in Elks Campground, open year-round, located north of the dam with 50 electric sites and a trailer dump station. Vault restrooms are available year-round throughout the park. Camping reservations are required, which can be made the day you plan to arrive at the park or up to six months in advance. Campsite reservations may be made by calling 1-800-244-5613​ or by reserving online. Please see the North Sterling camping​ page for more details, or view campsite pictures on its Facebook Page. 
Stargazing
Sit by the campfire gazing at the bright stars above while the coyotes sing their nightly song in the distance! North Sterling State Park is categorized as Class 3 on the Bortle Scale (which is a way of measuring the quality [brightness] of the night sky for a particular location) meaning the sky is crowded with stars, extending to the horizon in all directions. In the absence of haze, the Milky Way can be seen. Clouds appear is black silhouettes against the sky, and the stars look large and close. Please check the fire restrictions before you build a fire.
 This blog was made possible through a grant from Visit Colorado.
---