Come Home for the Holidays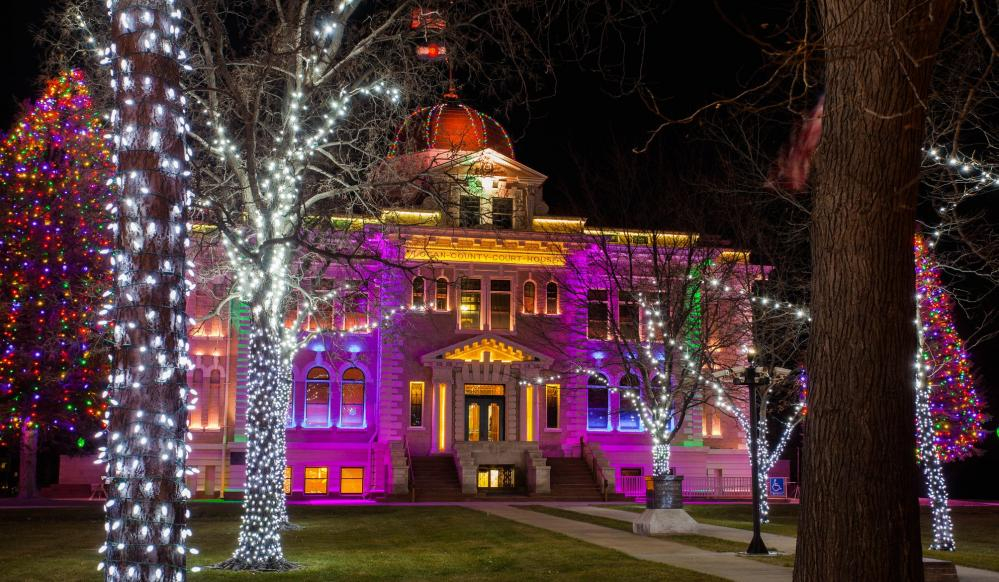 Sterling is the perfect Hallmark-style town to visit over the holidays. With the Historical Logan County Courthouse as the centerpiece in the quaint downtown area, amble among the lighted trees, street lamps and seasonally decorated storefronts. Browse and shop at the many unique boutiques and specialty stores. Stop for a bite to eat at a heated patio, or enjoy in-door dining with a handmade beer. Bring mittens to playfully toss a snowball at your crush under the glow of the Christmas lights.
The two-story-tall Christmas tree inside the rotunda of the Logan County Courthouse will be decorated with handmade ornaments from local organizations and individuals. Come in during regular hours (Monday-Friday) starting December 1 until January 1, 2022, and see this wonderful display.
Enjoy "Christmas on the Prairie" at the Overland Trail Museum throughout the month of December for twinkling lights, roasting chestnuts, festive entertainment, cookies, caroling, hot cider, cozy fires and memories that last a lifetime.
Head to beautiful downtown Sterling for a Parade of Lights along Main Street on Thursday, December 2. The Nutcracker-themed procession of colorfully lighted floats and vehicles will begin at 6 pm and will feature an appearance from Santa Claus as the highlight of the parade.
A special "treat" for the season will be Northeastern Junior College Theatre's presentation of "Desserts on Broadway," a musical performance and scenes from Broadway best served with a variety of homemade desserts. December 3 and 4 at 7 pm.
Celebrate the holiday season with "Light, Joy and Peace" presented by Windsong Chorus, Centennial State Chorus, RE-1 Valley Children's Chorale on Sunday, December 5, 3 pm.
Voices will be raised on Saturday, December 11 at 7 pm when the Northeastern Junior College Music and Recording department presents the joyful Winter Ensemble Concert, featuring music from the NJC Contemporary Choir, Concert Choir, Concert Band and Community Jazz Band.
See and experience the extraordinary Parade of Trees at the Sterling Public Library at the Sterling Public Library on Tuesday, December 21, 5-8 pm. The lights will be turned down to allow the beautifully decorated trees to shine! The evening features refreshments and live music, too.
Many of Sterling's downtown merchants are open for extended hours during the month of December for your holiday shopping. Click the eNews link at www.logancountychamber.com for updated information.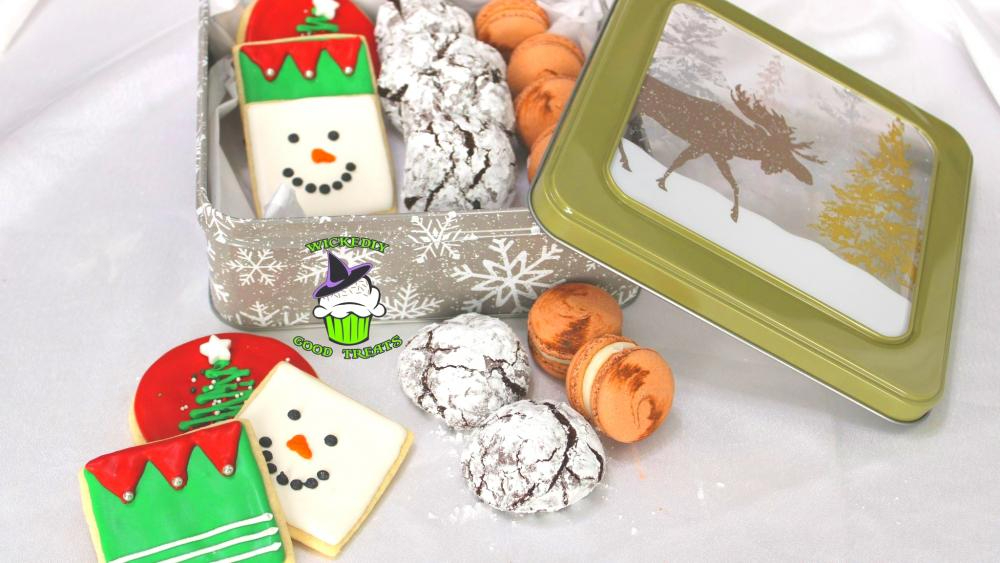 Shop for Sterling-made gifts:
Colorado Popcorn Company – A gourmet popcorn manufacturer, wholesaler and local retailer in Sterling.
Cualtzy Bakery & Treats - Traditional Mexican treats baked fresh daily + custom cakes and cupcakes.
High Plains Spice Company – Hand-mixed seasoning, tea and coffee blends, from everyday to gourmet.
Mike's Meat Market – Beef sticks and summer sausage handmade from start to finish.
Parts & Labor Brewing – Handcrafted ales (cans, growlers and swag available for gift giving).
Red's Wine Boutique – Specializing in small-batch productions (labels feature rescue dogs).
Rideau Organics – Plant-based skincare for active lifestyles, inspired by Colorado's beautiful and rugged landscape.
Sterling Creatives Art Co-Op and Gallery – Locally made art, from pottery and jewelry to slumped glass and stained glass.
Sweetly Vintage – A bit of old, a bit of new, and lots of handcrafted and upcycled furnishings.
Wickedly Good Treats – Custom made cupcakes, cookies, macaroons and more.
Visit https://www.exploresterling.com/winter for more seasonal ideas.